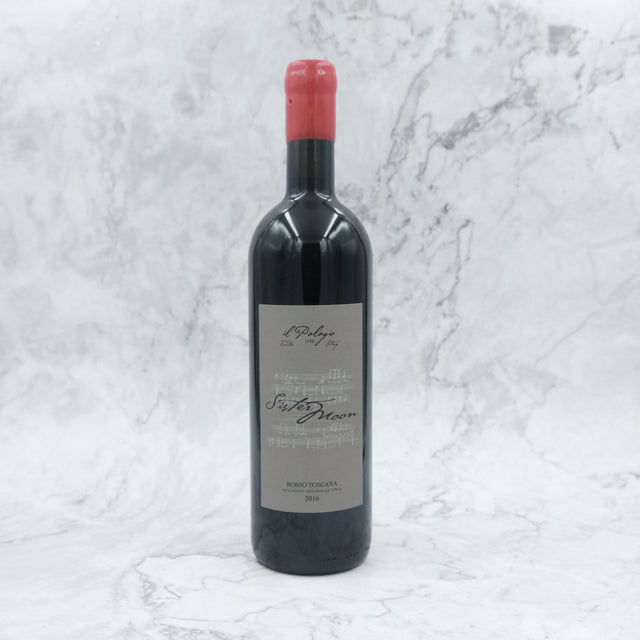 Il Palagio - 'Sister Moon' - Rosso Toscana - 2016
Tuscany, Italy
Named after Sting's song "Sister Moon" this was the first IGT Toscano wine produced at Il Palagio. With an alcohol content of 14.9% it is aged for 24 months in new French barriques.
Sangiovese 40%, Merlot 30%, Cabernet Sauvignon 30%
Il Palagio has always been farmed. In the late 1700s the Martelli family purchased the property and as their wealth grew, so did the estate. In 1819 they sold to the Countess Carlotta Barbolani of Montauto, the widow of the Duke of San Clemente and it remained in this family's hands for some 150 years. At the beginning of the twentieth century Duke Simone Vincenzo Velluti Zati di San Clemente commissioned several new buildings including a grain store, oil mill and wine production area. When Sting and Trudie first came across the estate in 1999, it had by then fallen into a state of disrepair. They set about the task of lovingly restoring the house, the outbuildings and the land to their former glory.
As a licensed restaurant, by Ontario liquor law we are required to sell you a single food item if you purchase alcohol.
If you do not specify which food item you'd like your order will come with a bag of Miss Vickies Original chips. They're super tasty :)